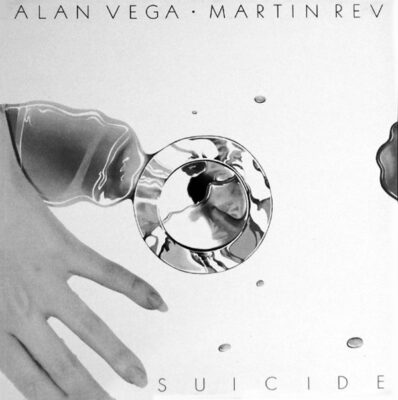 A1: DIAMONDS, FUR COAT, CHAMPAGNE (3:21); A2: MR. RAY (5:14); A3: SWEETHEART (3:38); A4: FAST MONEY MUSIC (3:08); A5: HARLEM (6:38).
B1: TOUCH ME (4:24); B2: BE BOP KID (2:13); B3: LAS VEGAS MAN (4:10); B4: SHADAZZ (4:25); B5: DANCE (3:23).
CATEGORY: ELECTRO-POP | DURATION: 40 MINUTES
Suicide's transition from raw punk to well-produced pop bears little relation to the synth-pop movement just beginning in England at the same time. Suicide's music on Suicide, their second and final classic album, uses remorseless rhythms and structural complexity that comprise more a premonition of the electro music to come from the same city of origin, New York, in the following few years. Simultaneously futuristic yet grounded by Vega in the aesthetics of classic rock and roll, Suicide remains a work of unique and endless enigma.
THIS BOOK IS DEDICATED TO THE MEMORY OF ROBERT YOUNG (1964-2014)
"ÆTERNUM VORTICE LACRIMARUM SOMNIAT"