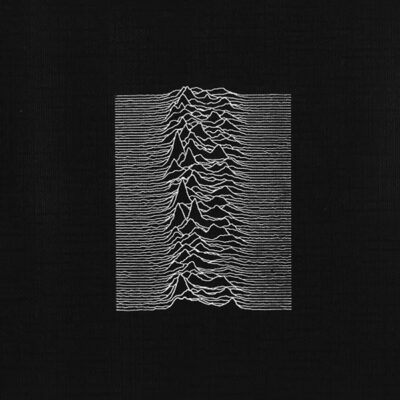 A1: DISORDER (3:36); A2: DAY OF THE LORDS (4:43); A3: CANDIDATE (3:00); A4: INSIGHT (4:00); A5: NEW DAWN FADES (4:47).
B1: SHE'S LOST CONTROL (3:40); B2: SHADOWPLAY (3:50); B3: WILDERNESS (2:35); B4: INTERZONE (2:10); B5: I REMEMBER NOTHING (6:00).
CATEGORY: ANTI-ROCK | DURATION: 38 MINUTES
Joy Division's symbiosis with producer Martin Hannett, which began with "Digital" in 1978, achieved its first comprehensive expression with their debut album Unknown Pleasures. Working with a concept of sonic space to give the illusion of three-dimensional sound, Hannett created the zone in which Joy Division's word and music could freely resonate. An atmosphere of dread, disorientation and disaster pervades this zone, where each of Joy Division's four components operates in a discrete environment. Track B1, "She's Lost Control" – memorably described in one review of the time as "Gary Glitter meets The Velvet Underground" – was subsequently re-recorded and released as a 12-inch single.
THIS BOOK IS DEDICATED TO THE MEMORY OF ROBERT YOUNG (1964-2014)
"ÆTERNUM VORTICE LACRIMARUM SOMNIAT"