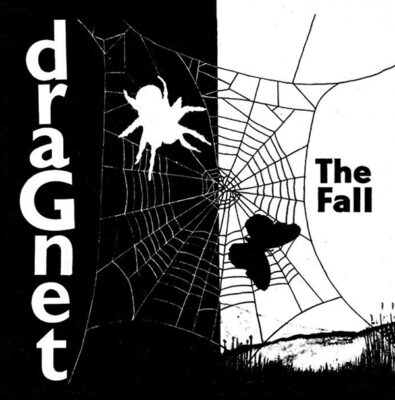 A1: PSYKICK DANCEHALL (3:40); A2: A FIGURE WALKS (6:05); A3: PRINTHEAD (3:05); A4: DICE MAN (1:45); A5: BEFORE THE MOON FALLS (4:20); A6: YOUR HEART OUT (2:45).
B1: MUZOREWI'S DAUGHTER (3:40); B2: FLAT OF ANGLES (4:50); B3: CHOC-STOCK (2:36); B4: SPECTRE VS. RECTOR (7:49); B5: PUT AWAY (3:24).
CATEGORY: ANTI-ROCK | DURATION: 44 MINUTES
Confirming Manchester's rapid rise to music capital of England, The Fall released their second – and first essential – album Dragnet just a few months after Joy Division's Unknown Pleasures. Led by Mark E. Smith, master of maledictions, The Fall present a lo-fi anti-rock, anti-pop stance with a kind of sardonic garage music backing tirades of poetic invective. The world of Dragnet is a bloody smear across the face of England's gloating elite, a backstreet abortion that survived to terrorize its failed destroyers through superior will and intelligence.
THIS BOOK IS DEDICATED TO THE MEMORY OF ROBERT YOUNG (1964-2014)
"ÆTERNUM VORTICE LACRIMARUM SOMNIAT"