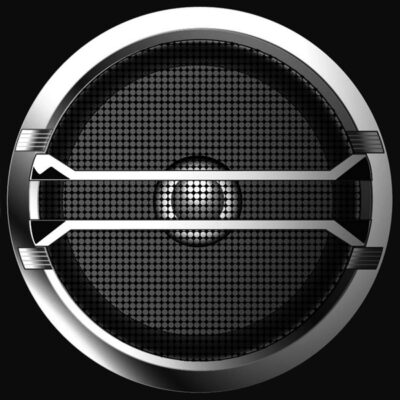 A1: HUMAN FLY (2:15); A2: TV SET (3:12); A3: GARBAGEMAN (3:37); A4: I WAS A TEENAGE WEREWOLF (3:04); A5: THE MAD DADDY (3:49).
B1: MYSTERY PLANE (2:43); B2: ZOMBIE DANCE (1:55); B3: WHAT'S BEHIND THE MASK (2:05); B4: I'M CRAMPED (2:38); B5: DRUG TRAIN (2:37).
CATEGORY: TRASH ROCK | DURATION: 28 MINUTES
A compilation album of the ten tracks written, recorded and released by the Cramps' seminal configuration – Lux Interior (voice), Poison Ivy (guitar), Bryan Gregory (noise guitar), and Nick Knox (drums). All were produced by Alex Chilton in Memphis, birth-place of rock and roll. The Cramps purveyed a new kind of punk music, fusing 60s garage rock and trash culture iconography with the primal sonic scriptures of 50s rockabilly in profane subterranean rites; Sacred Music means redemption through the ancient transcendental power of rock and roll, preaching the electric bible in shotgun houses of the holy, and even in the shadow of the valley of death.
THIS BOOK IS DEDICATED TO THE MEMORY OF ROBERT YOUNG (1964-2014)
"ÆTERNUM VORTICE LACRIMARUM SOMNIAT"