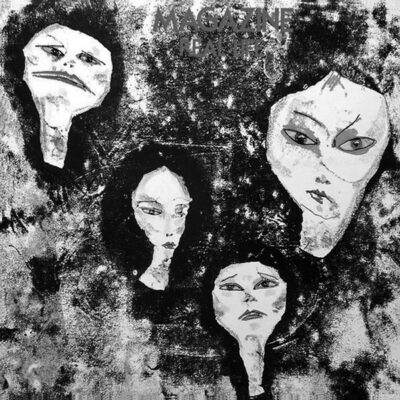 A1: DEFINITIVE GAZE (4:25); A2: MY TULPA (4:47); A3: SHOT BY BOTH SIDES (4:01); A4: RECOIL (2:50); A5: BURST (5:00).
B1: MOTORCADE (5:41); B2: THE GREAT BEAUTICIAN IN THE SKY (4:56); B3: THE LIGHT POURS OUT OF ME (4:36); B4: PARADE (5:08).
CATEGORY: ART-POP | DURATION: 41 MINUTES
Founded by former Buzzcocks vocalist Howard Devoto, an aesthete whose heroes were the likes of Maldoror, Des Esseintes and Raskolnikov, Magazine were among those English bands determined to use the momentum generated by the UK's music revolution to bury old rock ways in an unmarked grave. Distinct from Buzzcocks by their extensive use of keyboards, Magazine devised a new kind of progressive art-pop showcased to startling effect on their debut album Real Life. From its Redon-inspired cover art inward, Real Life announced an ironic engagement with the history of all artistic disciplines astutely harnessed to the service of pop's futurity.
THIS BOOK IS DEDICATED TO THE MEMORY OF ROBERT YOUNG (1964-2014)
"ÆTERNUM VORTICE LACRIMARUM SOMNIAT"