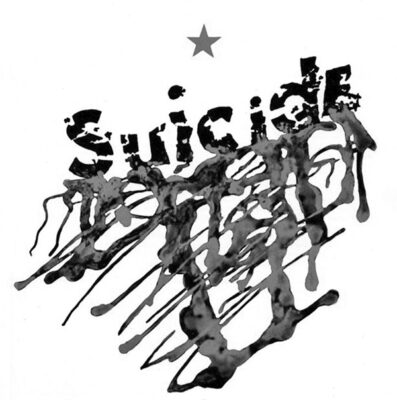 A1: GHOST RIDER (2:27); A2: ROCKET U.S.A. (4:17); A3: CHEREE (3:41); A4: JOHNNY (2:08); A5: GIRL (4:05).
B1: FRANKIE TEARDROP (10:25); B2: CHE (4:48).
CATEGORY: ELECTRO-PUNK | DURATION: 32 MINUTES
A milestone in electronic music. Featuring the machine rhythms and noise of Marty Rev combined with Alan Vega's New York street-punk vocals, Suicide proved for the first time that rock and roll music is not always played on electric guitars. Active since the early 70s, Suicide were as much pioneers of electronics as their German contemporaries, yet barely known outside New York; the release of Suicide, a haunted scream-dream from the hypno-psychotic labyrinth, finally asserted their position among the world's true originals.
THIS BOOK IS DEDICATED TO THE MEMORY OF ROBERT YOUNG (1964-2014)
"ÆTERNUM VORTICE LACRIMARUM SOMNIAT"