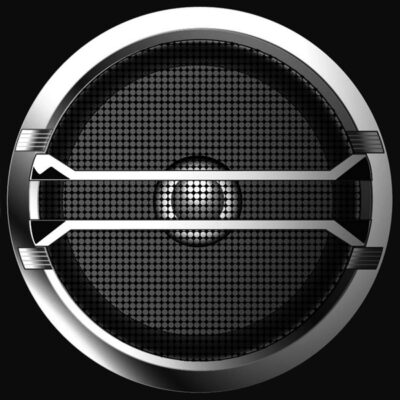 A1: Giorgio Moroder with Donna Summer I FEEL LOVE (8:14); A2: Giorgio Moroder FROM HERE TO ETERNITY (5:51); B3: Giorgio Moroder FROM HERE TO ETERNITY (REPRISE) (1:35).
B1: Cerrone SUPERNATURE (9:46); B2: Cerrone SWEET DRUMS (2:48); B3: Cerrone IN THE SMOKE (5:22).
CATEGORY: ELECTRO-DISCO | DURATION: 34 MINUTES
Giorgio Moroder was a key figure in the development of electro-disco music, initially through recordings made in Berlin with American soul singer Donna Summer, and then through his own experimental album From Here To Eternity, recorded in 1977. "I Feel Love", the first significant electronic dance record, was constructed with synthesizers, sequencers and processed white noise over which Summer's sparse and breathless vocal refrains were looped. It was recorded in Germany in 1976, as were those two other seminal futuristic works, Bowie's Low and Kraftwerk's Trans Europa Express. Moroder took this music to another extreme in 1977 with "From Here To Eternity", the title track from a dance album created entirely from electronic sound, predating techno by eight years. At the same time, French musician/producer Marc Cerrone was crafting his own masterpiece of electronic disco "Supernature", another futuristic opus with lyrics concerning scientific experiments to create human/animal hybrids. The track, a huge international hit, was featured on side A of Cerrone's Supernature album in a 17-minute suite with two other experimental pieces. These works of machine-disco by Moroder and Cerrone, collected on the 6-track compilation Disco Machine, stand as foundational recordings of electronic dance music.
THIS BOOK IS DEDICATED TO THE MEMORY OF ROBERT YOUNG (1964-2014)
"ÆTERNUM VORTICE LACRIMARUM SOMNIAT"