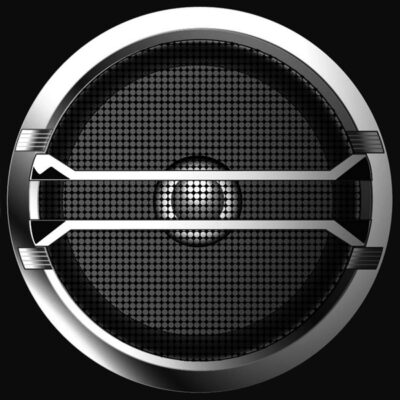 DAVID BOWIE, IGGY POP & OTHERS
A1: SISTER MIDNIGHT (4:20); A2: NIGHTCLUBBING (4:15); A3: MASS PRODUCTION (8:26).
B1: LUST FOR LIFE (5:13); B2: SOME WEIRD SIN (3:42); B3: THE PASSENGER (4:42); B4: HEROES (6.11).
CATEGORY: POP-ROCK | DURATION: 37 MINUTES
A 7-track compilation of music recorded by David Bowie and various collaborators – chiefly Iggy Pop – in Berlin during 1976 and 1977. Bowie continued to support Iggy after the dissolution of The Stooges, facilitating and co-writing two low-budget RCA albums with the singer, The Idiot and the less interesting Lust For Life. Although The Idiot was initially demo'd in France, both albums are finally products of Bowie's infamous Berlin period; Bowie and Pop are backed mainly by a nucleus of the same session players who also feature on Low. Whilst both Iggy albums contain much mediocre material, three tracks from each are collected on Nightclubbing, a 37-minute compilation. Best of all is the 8-minute "Mass Production", a titan of grey, grinding industrial funk which was influential on a number of developing bands. Nightclubbing ends with Bowie's seminal single "Heroes", recorded in Berlin with Brian Eno and Robert Fripp just a few weeks after Lust For Life; included here in its full-length version, "Heroes" stands as the the last classic of this incredibly productive and innovative period, its 7-inch picture sleeve visually linking back to The Idiot by its cover image (both black-and-white cover photos were inspired by an Erich Heckel painting from 1917).
THIS BOOK IS DEDICATED TO THE MEMORY OF ROBERT YOUNG (1964-2014)
"ÆTERNUM VORTICE LACRIMARUM SOMNIAT"