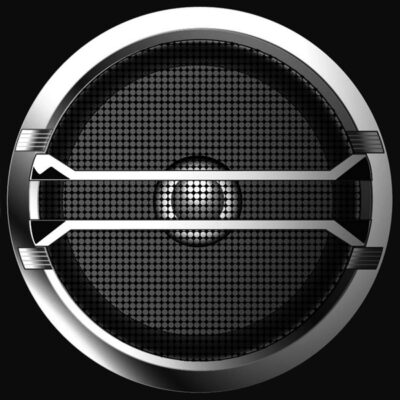 A1: DANGER BIRD (6:55); A2: CORTEZ THE KILLER (7:31).
B1: LIKE A HURRICANE (8:24); B2: HEY HEY, MY MY (INTO THE BLACK) (5:14).
CATEGORY: POP-ROCK | DURATION: 29 MINUTES
Neil Young remained one of only a tiny handful of artists from rock and roll's first era still making relevant records in the mid-70s – especially when he got together with Crazy Horse on the albums Zuma, American Stars 'N Bars, and Rust Never Sleeps, the latter mainly recorded live. Into The Black is a 29-minute compilation of four tracks drawn from all three of those albums; these are among the greatest songs that Young ever recorded, and also among the heaviest to that point in terms of group instrumentation and extended guitar interplay – a welcome and overdue continuation of the radical rock sounds first and last heard on Everybody Knows This Is Nowhere. The music reaches a brutal peak on the closing track "Hey Hey, My My" which appears to be a reaction to the 1977 "punk rock" explosion, a cataclysmic event that suddenly threatened rock's elite with imminent extinction. Of course Neil Young survived and continued to play and record music on his own terms, like all true visionaries should, well into the following century – let's hope he lives forever.
THIS BOOK IS DEDICATED TO THE MEMORY OF ROBERT YOUNG (1964-2014)
"ÆTERNUM VORTICE LACRIMARUM SOMNIAT"