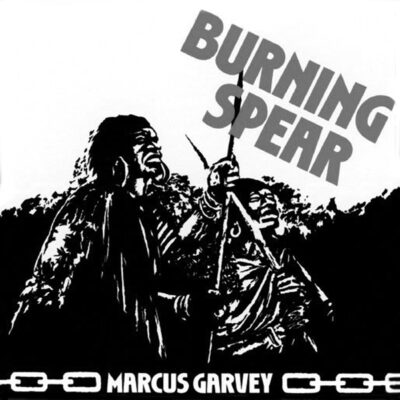 A1: MARCUS GARVEY (3:24); A2: SLAVERY DAYS (3:37); A3: THE INVASION (3:17); A4: LIVE GOOD (3:10); A5: GIVE ME (3:05).
B1: OLD MARCUS GARVEY (3:59); B2: TRADITION (3:28); B3: JORDAN RIVER (2:55); B4: RED, GOLD AND GREEN (3:10); B5: RESTING PLACE (3:06).
CATEGORY: ROOTS REGGAE | DURATION: 33 MINUTES
Led by Winston Rodney, Burning Spear were at the forefront of the roots reggae explosion with Marcus Garvey, recorded with Jamaica's finest musicians, produced by Jack Ruby and mixed at Joe Gibbs studio. Political, righteous and incendiary, the message of Burning Spear was matched in intensity by the heavy roots music behind it, which was reputedly remixed slightly for this Island Records release of the album which also includes an additional track (B5, originally a single release). Marcus Garvey sits among the immortal classics of roots reggae and black protest music.
THIS BOOK IS DEDICATED TO THE MEMORY OF ROBERT YOUNG (1964-2014)
"ÆTERNUM VORTICE LACRIMARUM SOMNIAT"