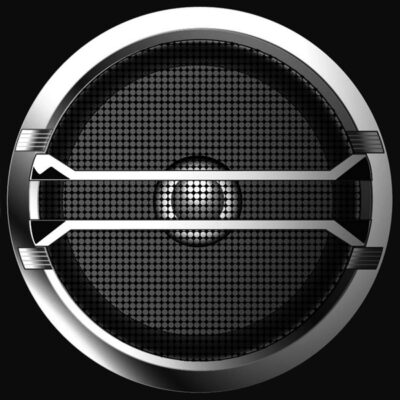 A1: SIREN (1:47); A2: CONGA (5:03); A3: DRONE (4:09); A4: SHIVER (7:11).
B1: BOUNCE (4:13); B2: BASE (3:26); B3: EGYPTO (5:14); B4: LOW AND WARPED (4:26); B5: YOU CAN'T KILL KILL (2:02).
C1: WAHS (2:59); C2: ELECTRO BANSHEE (2:49); C3: METAL (3:03); C4: GO FOR IT (1:44); C5: JAPANOPHILE (4:22).
D1: EVIL WORKS (2:04); D2: COSMO BEAT (2:56); D3: MOCHA (2:38); D4: CRUNCH DRONE (7:01).
CATEGORY: EXPERIMENTAL | DURATION: 68 MINUTES
Destroy All Monsters – named after a Toho Godzilla movie and accordingly engaged with trash culture (they even published their own comic) – was a Detroit collective formed in 1973. Low And Warped is an 18-track compilation of experimental music created by Destroy All Monsters between 1974 and 1976, until two of the founding members departed. The group would then move into a more conventional rock sound, but their archival material as represented here comprises a primal noise music, with elements including electric and electronic feedback, tribal percussion, free-jazz reeds and distortion, resulting in a sound which would, a few years later, be identified as "industrial" when purveyed (to lesser effect) by certain artists (the 1974-76 music of Destroy All Monsters would only be released in the 1990s). Buried amidst the sonic debris are two tracks, performed by vocalist Niagara, which more approximate songs – "You Can't Kill Kill", a psychotic twist of Manson-inspired noise-pop recorded a decade before Sonic Youth's more celebrated "Death Valley 69", and "Evil Works", a deadpan assertion of Satanic power. The tracks on this compilation were originally released as part of Destroy All Monsters 1974 1976, a 3-CD set from Thurston Moore's Ecstatic Peace! label.
THIS BOOK IS DEDICATED TO THE MEMORY OF ROBERT YOUNG (1964-2014)
"ÆTERNUM VORTICE LACRIMARUM SOMNIAT"