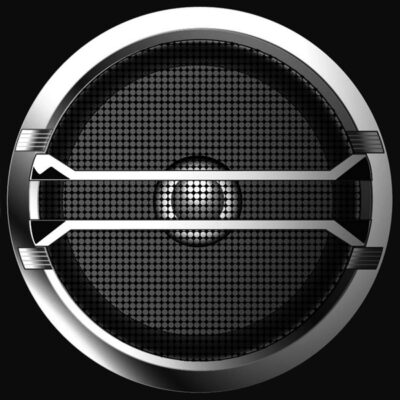 A1: YOUNG AMERICANS (5:14); A2: WIN (4:46); A3: FASCINATION (5:47); A4: RIGHT (4:18).
B1: SOMEBODY UP THERE LIKES ME (6:33); B2: CAN YOU HEAR ME (5:05); B3: FAME (4:17); B4: GOLDEN YEARS (3:30).
CATEGORY: GLAM SOUL | DURATION: 40 MINUTES
Fame is an 8-track compilation of soul-funk music recorded by David Bowie in America during late 1974 and early 1975, a studio period which commenced with the album Young Americans. Although often described as transitional, Young Americans (represented here by tracks A1-B3) was in fact a fully-formed glam soul experience which evolved from reworkings of Bowie's old hits in a new soul-music format for the 1974 Diamond Dogs tour of the US. Although recording was initially wrapped by the end of that year, Bowie later removed two tracks and replaced them with two recorded in January 1975 with John Lennon and producer Harry Maslin. One of these was the synthetic funk classic "Fame", so good that even James Brown ripped it off (although Bowie and guitarist Carlos Alomar had already adapted its riff from an old 1961 single, "Footstomping" by The Flares). Later that year Bowie and Maslin recorded the funk-pop single "Golden Years", included here in its edited radio form. "Golden Years" would later appear on Station To Station, Bowie's actual transitional album, which finally led to the creation of his all-time masterwork Low in 1976.
THIS BOOK IS DEDICATED TO THE MEMORY OF ROBERT YOUNG (1964-2014)
"ÆTERNUM VORTICE LACRIMARUM SOMNIAT"