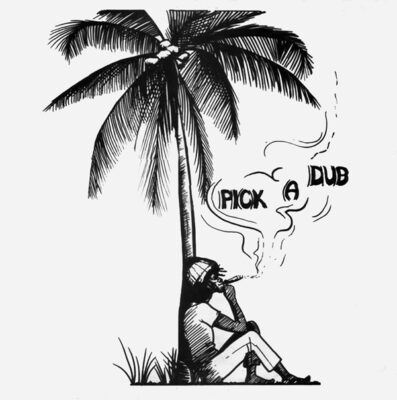 A1: PICK A DUB (2:38); A2: BLACK HEART (2:40); A3: MICHAEL TALBOT AFFAIR (2:54); A4: DON'T MOVE (2:43); A5: BLOOD BROTHER (2:54); A6: DREADER THAN (2:02).
B1: IN THE RAIN (3:13); B2: PART Part 1-2 DUBWISE (3:17); B3: BLACK RIGHT (3:11); B4: SATIA (3:06); B5: I'M ALL RIGHT (3:02); B6: DEPTH CHARGE (2:43).
CATEGORY: DUB REGGAE | DURATION: 35 MINUTES
From Keith Hudson, a roots reggae master, Pick A Dub is another key recording from the early years of dub. Pasting instrumental snippets and vocal fragments from Big Youth and others over heavy rhythms by the Wailers duo Carlton and Aston "Family Man" Barrett, Hudson created twelve sound sculptures of revelatory power, proving that space is the place.
THIS BOOK IS DEDICATED TO THE MEMORY OF ROBERT YOUNG (1964-2014)
"ÆTERNUM VORTICE LACRIMARUM SOMNIAT"