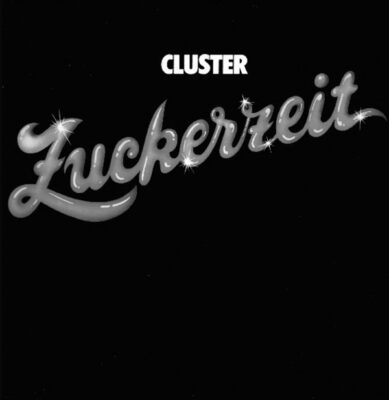 A1: HOLLYWOOD (4:40); A2: CARAMEL (3:00); A3: ROTE RIKI (6:10); A4: ROSA (4:08).
B1: CARAMBA (3:55); B2: FOTSCHI TONG (4:15); B3: JAMES (3:18); B4: MARZIPAN (3:15); B5: ROTOR (2:38); B6: HEIßE LIPPEN (2:20).
CATEGORY: ELECTRONIC | DURATION: 38 MINUTES
Cluster's transition from industrial to pop, a metamorphosis enabled by their ground-breaking Harmonia project, is completed on Zuckerzeit. Nonetheless Zuckerzeit retains Cluster's subversive power to disturb the listener, setting up a series of unsettling sonic tensions rooted in mystery and fear belied by the ironic song titles. A foundational recording of the synth-pop movement.
THIS BOOK IS DEDICATED TO THE MEMORY OF ROBERT YOUNG (1964-2014)
"ÆTERNUM VORTICE LACRIMARUM SOMNIAT"