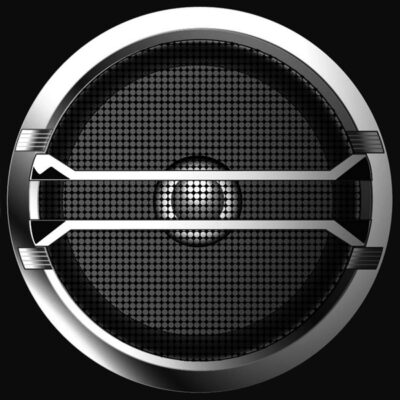 A1: DEVIL CHILD (1:27); A2: THE BEES (2:32); A3: OUT OF LUCK (3:51); A4: GODDESS (2:32); A5: THE DIVER (2:49).
B1: RAPE (5:11), B2: BUZZSAW (2:37); B3: BURNING RAYS (2:50); B4: SHOW 'EM HOW (10.01).
C1: FOREVER MY QUEEN (2:24); C2: WHEN THE SCREAMS COME (2:59); C3: WALK IN THE BLUE LIGHT (5:36); C4: FRUSTRATION (2:04); C5: TARGET (7:27).
D1: EVERYTHING'S TURNING TO NIGHT (2:30); D2: WHEEL OF FORTUNE (4:03); D3: LIVIN' IN A RAM'S HEAD (2:16); D4: EARTH FLIGHT (2:51); D5: LAST DAYS HERE (6:09).
CATEGORY: TRANSGRESSIVE | DURATION: 73 MINUTES
Devil Child is a 73-minute double-album compilation of demo tracks recorded by legendary underground rock monsters and satanic losers Pentagram between 1973 and 1974. These primitive slabs of mayhem are not much better sound-wise than the infamous 1973 rehearsal tapes made by Iggy and the Stooges, but the comparison carries some weight; Devil Child reveals that Pentagram were the Stooges' closest rivals that year as purveyors of sheer rock violence and snarling electric chaos. Pentagram were nothing if not prolific – singer Bobby Liebling has claimed that their repertoire from this period consisted of over 80 original songs – and the tracks on sides C and D of this compilation confirm the band at the very pinnacle of bone-crushing psycho-delic loser rock, with the 1974 songs (D2-D5) showing a particular influence from the recently-deceased Stooges. Pentagram also disintegrated a couple of years later, but Liebling got a second chance in the early 1980s when he was invited to join metallic neo-heavy rock band Death Row.
THIS BOOK IS DEDICATED TO THE MEMORY OF ROBERT YOUNG (1964-2014)
"ÆTERNUM VORTICE LACRIMARUM SOMNIAT"