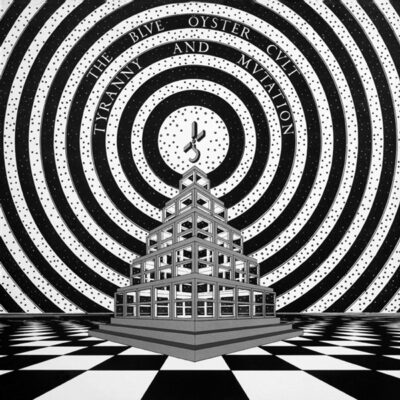 A1: THE RED & THE BLACK (4:20); A2: O.D.'D ON LIFE ITSELF (4:50); A3: HOT RAILS TO HELL (5:12); A4: 7 SCREAMING DIZ-BUSTERS (7:00).
B1: BABY ICE DOG (3:28); B2: WINGS WETTED DOWN (4:12); B3: TEEN ARCHER (3:57); B4: MISTRESS OF THE SALMON SALT (QUICKLIME GIRL) (5:07).
CATEGORY: HARD ROCK | DURATION: 38 MINUTES
Hard rock with a total metal vision. Inspired by Black Sabbath and abetted by writer Richard Meltzer and manager/producer Sandy Pearlman, Blve Öyster Cvlt fully manifested their objectives with their second album Tyranny And Mvtation, presenting the BÖC mythos as a transfiguration of rock into haunted worlds beyond. New York poet Patti Smith contributed lyrics for "Baby Ice Dog", completing a collective whose aspirations soared above most of their contemporaries.
THIS BOOK IS DEDICATED TO THE MEMORY OF ROBERT YOUNG (1964-2014)
"ÆTERNUM VORTICE LACRIMARUM SOMNIAT"