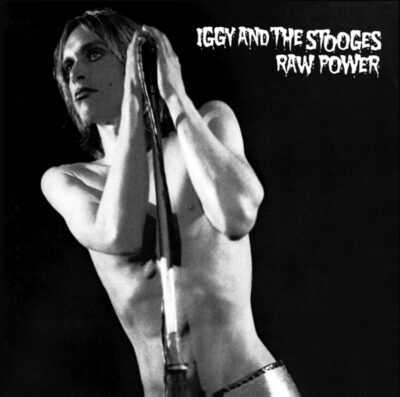 A1: SEARCH AND DESTROY (3:26); A2: GIMME DANGER (3:28); A3: YOUR PRETTY FACE IS GOING TO HELL (4:52); A4: PENETRATION (3:35).
B1: RAW POWER (4:22); B2: I NEED SOMEBODY (4:50); B3: SHAKE APPEAL (3:00); B4: DEATH TRIP (5:53).
CATEGORY: TRANSGRESSIVE | DURATION: 33 MINUTES
The Stooges burned out before they could record a sequel to Fun House, but from the ashes rose Iggy And The Stooges, a new version with a new sound inspired by new guitarist James Williamson. With the help of David Bowie, this "pop" version of The Stooges created Raw Power, making superficial concessions to the glam rock craze but far outstripping it in ferocity and darkness. As obsessive and transgressive as ever, Iggy presents Raw Power as a life manifesto in which amplified electric music becomes a soundtrack for the soul in torment, simultaneously weapon and shield.
THIS BOOK IS DEDICATED TO THE MEMORY OF ROBERT YOUNG (1964-2014)
"ÆTERNUM VORTICE LACRIMARUM SOMNIAT"