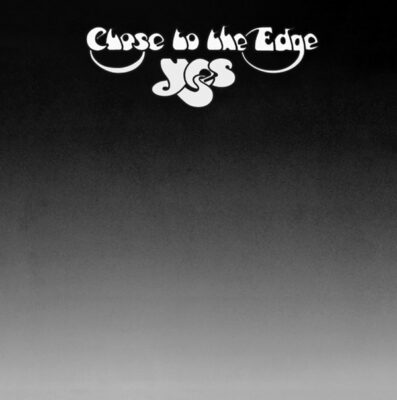 A1: CLOSE TO THE EDGE a) THE SOLID TIME OF CHANGE b) TOTAL MASS RETAIN c) I GET UP I GET DOWN d) SEASONS OF MAN (18.12).
B1: AND YOU AND I a) CORD OF LIFE b) ECLIPSE c) THE PREACHER THE TEACHER d) THE APOCALYPSE (10.40); B2: SIBERIAN KHATRU (9:50).
CATEGORY: MYTHIC ROCK | DURATION: 39 MINUTES
Often lumped together with prog-rock nonsense like ELP or Genesis, the British post-psychedelic band Yes were really quite different, and might be more accurately compared to a band like Led Zeppelin in their expression of a cosmic vision through technical virtuosity within a frame of reference deriving significantly from fantastic literature. Created by Yes's seminal line-up – Anderson, Howe, Squire, Bruford, Wakeman – Close To The Edge takes that trope to its pinnacle conclusion and moves mythic rock even closer to metal purity, a process which drummer Bruford would continue during his subsequent stint with King Crimson. After Close To The Edge Yes released a great live triple album but then took it too far with Tales From Topographic Oceans, a 4-track double album which lapsed into sterility and confirmed the end of the band's prime period.
THIS BOOK IS DEDICATED TO THE MEMORY OF ROBERT YOUNG (1964-2014)
"ÆTERNUM VORTICE LACRIMARUM SOMNIAT"