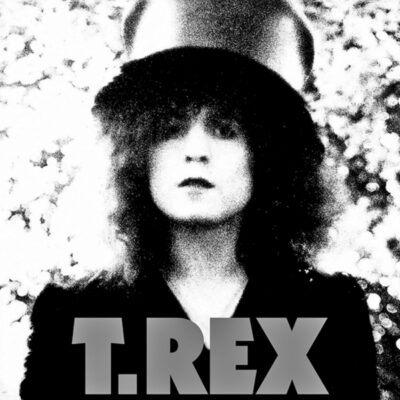 A1: METAL GURU (2:26); A2: MYSTIC LADY (3:10); A3: ROCK ON (3:26); A4: THE SLIDER (3:21); A5: BABY BOOMERANG (2:17); A6: SPACEBALL RICOCHET (3:36); A7: BUICK MACKANE (3:30).
B1: TELEGRAM SAM (3:45); B2: RABBIT FIGHTER (3:56); B3: BABY STRANGE (4:07); B4: BALLROOMS OF MARS (3:05); B5: CHARIOT CHOOGLE (2:44); B6: MAIN MAN (4:13).
CATEGORY: GLAM ROCK | DURATION: 44 MINUTES
At an epic 44 minutes, The Slider explains at length why Marc Bolan stands shoulder to shoulder with David Bowie atop the glam rock pantheon. Including two classic multi-million-selling hit singles and ten more tracks of similar greatness, The Slider is the culmination of the T.Rex electric expedition, a glitter-painted trip into the quintessence.
THIS BOOK IS DEDICATED TO THE MEMORY OF ROBERT YOUNG (1964-2014)
"ÆTERNUM VORTICE LACRIMARUM SOMNIAT"