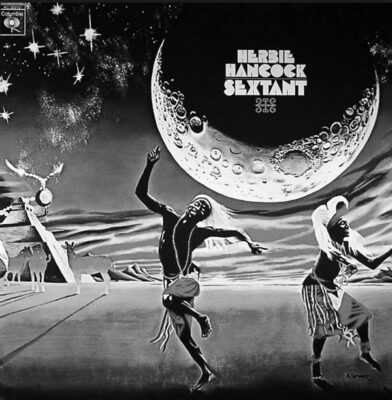 A1: RAIN DANCE (9:16); A2: HIDDEN SHADOWS (10:13).
B1: HORNETS (19:36).
CATEGORY: EXPERIMENTAL FUSION | DURATION: 39 MINUTES
Electronics are pushed to the fore in Sextant, the closing chapter of Hancock's Mwandishi trilogy and his first album for Columbia, home of experimental fusion. Even more abrasive and audacious than Crossings, the spaced-out sounds offered up on Sextant are the closest anyone ever came to actually creating a true and organic jazz-funk music. Hancock's next project, Headhunters, was a descent into more commercial grooves, but after Sextant this is not surprising; there was simply nowhere further out to go.
THIS BOOK IS DEDICATED TO THE MEMORY OF ROBERT YOUNG (1964-2014)
"ÆTERNUM VORTICE LACRIMARUM SOMNIAT"