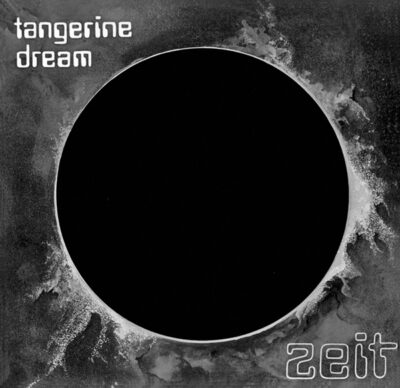 1: BIRTH OF LIQUID PLEJADES (20:00).
B1: NEBULOUS DAWN (18:00).
C1: ORIGIN OF SUPERNATURAL PROBABILITIES (20:12).
D1: ZEIT (17:43).
CATEGORY: ELECTRONIC | DURATION: 76 MINUTES
Formed in 1967, German group Tangerine Dream crowned their early period with Zeit, a mass for the mysteries of time and space in four movements. This monumental double album was surely the most ambitious electronic music project up to that point, spanning 76 minutes of remorseless cosmic sounds. From the solar eclipse on its cover inwards, Zeit sucks the listener into a black hole of beautiful negation.
THIS BOOK IS DEDICATED TO THE MEMORY OF ROBERT YOUNG (1964-2014)
"ÆTERNUM VORTICE LACRIMARUM SOMNIAT"