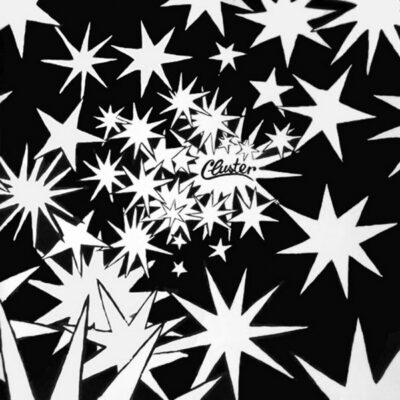 A1: PLAS (6:00); A2: IM SÜDEN (12:50); A3: FÜR DIE KATZE (3:00).
B1: LIVE IN DER FABRIK (14:50); B2: GEORGEL (5:25); B3: NABITTE (2:40).
CATEGORY: ELECTRONIC | DURATION: 45 MINUTES
Cluster II takes up where Cluster left off, drifting in a nebulous electronic miasma, but ultimately tightens its focus to present a more sculpted sound with repeated figures underpinned by harsh waves and spikes of oscillating noise. More violent than the cosmic explorations being produced by other German electronic bands at the same time, the music on Cluster II moves decisively towards the industrial, as revealed most fully on the aptly-named "Live In Der Fabrik". Nothing like this can be found in British or American music of the period, and when it eventually did appear it was only because Cluster showed the way.
THIS BOOK IS DEDICATED TO THE MEMORY OF ROBERT YOUNG (1964-2014)
"ÆTERNUM VORTICE LACRIMARUM SOMNIAT"