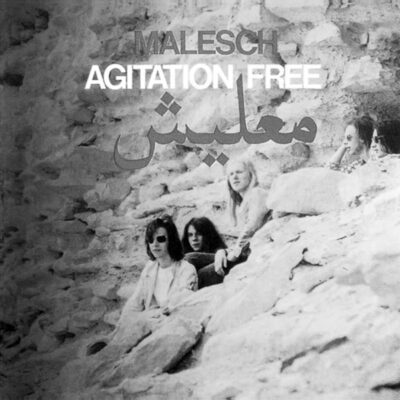 A1: YOU PLAY FOR US TODAY (6:08); A2: SAHARA CITY (7:42); A3: ALA TUL (4:50).
B1: PULSE (4:43); B2: KHAN EL KHALILI (5:30); B3: MALESCH (8:10); B4: RÜCKSTURZ (2:09).
CATEGORY: SPACE ROCK | DURATION: 39 MINUTES
A final addition to the German space-rock calculus, moving into Eastern influences with a series of instrumental tracks enhanced by drone electronics and field-recorded tape segments. Fried in the desert sun, Malesch takes Germany's guitar-based cosmic sounds to their viable expiry, leaving the future to those who chose electronic purity.
THIS BOOK IS DEDICATED TO THE MEMORY OF ROBERT YOUNG (1964-2014)
"ÆTERNUM VORTICE LACRIMARUM SOMNIAT"