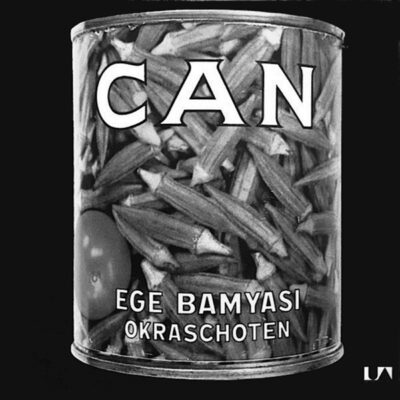 A1: PINCH (9:28); A2: SING SWAN SONG (4:18); A3: ONE MORE NIGHT (5:35).
B1: VITAMIN C (3:34); B2: SOUP (10:25); B3: I'M SO GREEN (3:03); B4: SPOON (3:03).
CATEGORY: EXPERIMENTAL ROCK | DURATION: 39 MINUTES
Ege Bamyasi saw Can moving from the pure experimentalism of Tago Mago towards the avant-pop nirvana which would find its most sublime expression on their next album, Future Days. As a bridge between the two, Ege Bamyasi mixes stark Euro-funk with ethereality in doses of brilliantly original music operating far beyond the confines of conventional rock. In this starless yet dazzling void, Can stand unassailable; and in a year when German music continually hit new peaks, Ege Bamyasi ensured that they were once more at the forefront.
THIS BOOK IS DEDICATED TO THE MEMORY OF ROBERT YOUNG (1964-2014)
"ÆTERNUM VORTICE LACRIMARUM SOMNIAT"