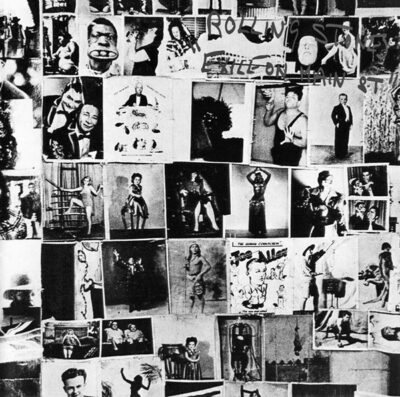 A1: ROCKS OFF (4:33); A2: RIP THIS JOINT (2:24); A3: SHAKE YOUR HIPS (2:58); A4: CASINO BOOGIE (3:30); A5: TUMBLING DICE (3:30).
B1: SWEET VIRGINIA (4:25); B2: TORN AND FRAYED (3:40); B3: SWEET BLACK ANGEL (3:05); B4: LOVING CUP (4:22).
C1: HAPPY (3:00); C2: TURD ON THE RUN (2:33); C3: VENTILATOR BLUES (3:20); C4: I JUST WANT TO SEE HIS FACE (3:15); C5: LET IT LOOSE (5:17).
D1: ALL DOWN THE LINE (3:50); D2: STOP BREAKING DOWN (4:34); D3: SHINE A LIGHT (4:15); D4: SOUL SURVIVOR (3:50).
CATEGORY: POP-ROCK | DURATION: 65 MINUTES
The climactic album of rock and roll's first golden age, Exile On Main Street is both a summation of the Rolling Stones to that date and, therefore, a summation of rock and roll's evolution from its inception. Everything exhilarating, ecstatic, scary and soulful about rock and roll music can be found within the grooves of this double LP. The Stones were not quite done yet ­– not quite ­– but neither they nor any other would ever again approach this pinnacle achievement. Exile On Main Street is truly essential listening for those who seek to understand the history of popular music.
THIS BOOK IS DEDICATED TO THE MEMORY OF ROBERT YOUNG (1964-2014)
"ÆTERNUM VORTICE LACRIMARUM SOMNIAT"