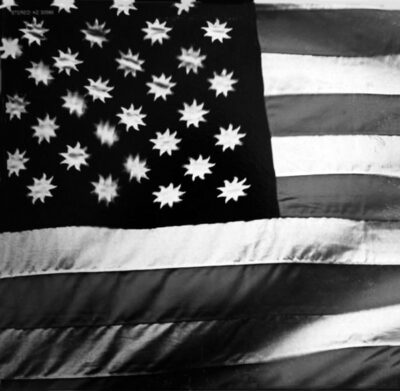 A1: LUV N' HAIGHT (4:01); A2: JUST LIKE A BABY (5:12); A3: POET (3:01); A4: FAMILY AFFAIR (3:06); A5: AFRICA TALKS TO YOU "THE ASPHALT JUNGLE" (8:45); A6: THERE'S A RIOT GOIN' ON (0:00).
B1: BRAVE & STRONG (3:28); B2: (YOU CAUGHT ME) SMILIN' (2:53); B3: TIME (3:03); B4: SPACED COWBOY (3:57); B5: RUNNIN' AWAY (2:51); B6: THANK YOU FOR TALKING TO ME AFRICA (7:14).
CATEGORY: FUNK | DURATION: 48 MINUTES
Sly Stone's revolutionary musical trip effectively ended here, in drug-induced darkness and dense synthetic funk. The album's final track is a rehash of the Family Stone's classic 1970 single "Thank You (Falettenme Be Mice Elf Agin)", re-referenced through Sly's new political perspective. Like most of the album, it was recorded mainly by Sly alone, overdubbing himself to a drum machine. There's A Riot Goin' On takes funk to a new phase of miasmic immersion, where the music truly becomes the message.
THIS BOOK IS DEDICATED TO THE MEMORY OF ROBERT YOUNG (1964-2014)
"ÆTERNUM VORTICE LACRIMARUM SOMNIAT"