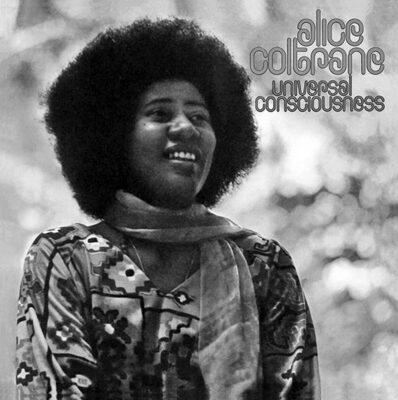 A1: UNIVERSAL CONSCIOUSNESS (5:05); A2: BATTLE AT ARMAGEDDON (7:22); A3: OH ALLAH (4:54).
B1: HARE KRISHNA (8:16); B2: SITA RAM (6:12); B3: THE ANKH OF AMEN-RA (4:48).
CATEGORY: COSMIC JAZZ | DURATION: 37 MINUTES
Two years after Pharoah Sanders' Karma, Alice Coltrane delivered the ultimate statement of free-form holy music with Universal Consciousness, a sonic capture of devotional rites in a crystal temple of the mind. Achieving transcendence where others from that period – Popol Vuh, for example – ultimately failed, Coltrane and her free-jazz accomplices definitively demonstrate that human weakness can only be overwhelmed through devotion to art which strives to fuse with the cosmic.
THIS BOOK IS DEDICATED TO THE MEMORY OF ROBERT YOUNG (1964-2014)
"ÆTERNUM VORTICE LACRIMARUM SOMNIAT"