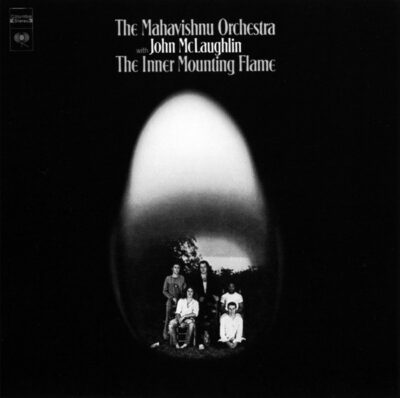 A1: MEETING OF THE SPIRITS (6:50); A2: DAWN (5:15); A3: THE NOONWARD RACE (6:27); A4: A LOTUS IN IRISH STREAMS (5:41).
B1: VITAL TRANSFORMATION (6:14); B2: THE DANCE OF MAYA (7:15); B3: YOU KNOW YOU KNOW (5:06); B4: AWAKENING (3:30).
CATEGORY: PROGRESSIVE ROCK | DURATION: 46 MINUTES
They talked about jazz-rock for years, but it took John McLaughlin to finally achieve something like it – and simultaneously make it redundant – with his post-Miles ensemble Mahavishnu Orchestra. The music on Inner Mounting Flame is a realisation of Zappa's experimental probing into new forms of progressive rock on the earlier Hot Rats, with McLaughlin taking it to the viable limit on brain-curdling tracks like "The Noonward Race".
THIS BOOK IS DEDICATED TO THE MEMORY OF ROBERT YOUNG (1964-2014)
"ÆTERNUM VORTICE LACRIMARUM SOMNIAT"