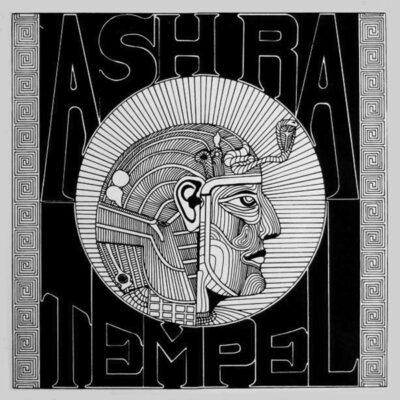 A1: AMBOSS (19:40).
B1: TRAUMMASCHINE (25:24).
CATEGORY: EXPERIMENTAL ROCK | DURATION: 45 MINUTES
Formed in 1970 by guitarist Manuel Göttsching in collaboration with Klaus Schulze, who later pursued his own visions of electronic music, Ash Ra Tempel were aided by producer Conny Plank in recording their debut album Ash Ra Tempel in 1971. Blending space-rock riffs with drones and electronic effects, this album contains just two long tracks; the first, "Amboss", is a psychedelic guitar trip, while the second, "Traummaschine", lives up to its title by presenting a more transcendental approach which, nonetheless, builds to a fuzz-drenched climax. Another essential experimental rock release from the German avant-garde, hinting at Göttsching's future experiments in trance music.
THIS BOOK IS DEDICATED TO THE MEMORY OF ROBERT YOUNG (1964-2014)
"ÆTERNUM VORTICE LACRIMARUM SOMNIAT"