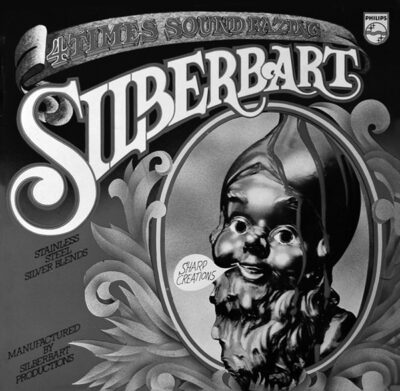 A1: CHUB CHUB CHERRY (4:23); A2: BRAIN BRAIN (16:16).
B1: GOD (10:07); B2: HEAD TEAR OF THE DRUNKEN SUN (12:00).
CATEGORY: EXPERIMENTAL ROCK | DURATION: 43 MINUTES
German trio Silberbart take blues-rock, heavy rock and hard rock as starting-points on a trip into free-form madness and incendiary electric mania. Their only album, 4 Times Sound Razing aligns Silberbart with other German bands like Guru Guru or Amon Düül II, units based around guitar distortions and space-riffs, but adds the experimental edge of Faust to produce an album not quite like any other. It takes outsiders looking in to deconstruct an established musical style and then reassemble it blindfolded, which is what Silberbart have done with duly disorienting results.
THIS BOOK IS DEDICATED TO THE MEMORY OF ROBERT YOUNG (1964-2014)
"ÆTERNUM VORTICE LACRIMARUM SOMNIAT"