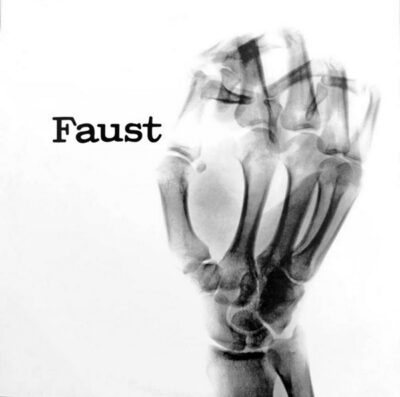 A1: WHY DON'T YOU EAT CARROTS (9:35); A2: MEADOW MEAL (8:05).
B1: MISS FORTUNE (16:36).
CATEGORY: EXPERIMENTAL ROCK | DURATION: 36 MINUTES
Among the most experimental of all experimental rock albums, the first from German collective Faust is an almost impenetrable melange of ideas and sounds which only reveals itself after numerous listenings. Faust was released by a major record label, Polydor, who were apparently led to believe that Faust were a commercial pop-rock band; they ended up with the exact opposite. Constructed with processed collages of taped noise, vocal fragments, sound effects and looped instrumentation, the music presented on this album is yet another radical freak-out from the insurgent German underground.
THIS BOOK IS DEDICATED TO THE MEMORY OF ROBERT YOUNG (1964-2014)
"ÆTERNUM VORTICE LACRIMARUM SOMNIAT"