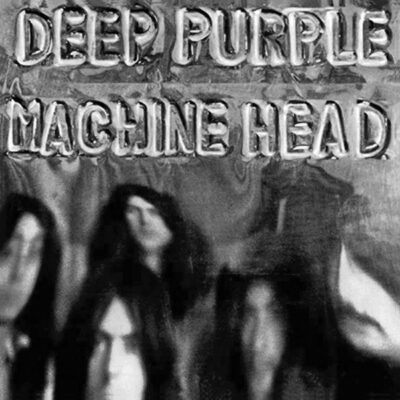 A1: HIGHWAY STAR (6:05); A2: MAYBE I'M A LEO (4:51); A3: PICTURES OF HOME (5:03); A4: NEVER BEFORE (3:56).
B1: SMOKE ON THE WATER (5:40); B2: LAZY (7:19); B3: SPACE TRUCKIN' (4:31).
CATEGORY: HEAVY ROCK | DURATION: 37 MINUTES
Deep Purple reached their musical culmination on Machine Head, released in 1972, simultaneously bringing down an iron curtain on the golden age of heavy rock. Titanic riffs, manic solos and Ian Gillan's vocals make Machine Head a textbook for many who followed, even if the aptly-titled "Lazy" shows how the band were actually nearing the brink of stultification. Deep Purple never made another great album, although the next one did produce their final classic single, "Woman From Tokyo".
THIS BOOK IS DEDICATED TO THE MEMORY OF ROBERT YOUNG (1964-2014)
"ÆTERNUM VORTICE LACRIMARUM SOMNIAT"