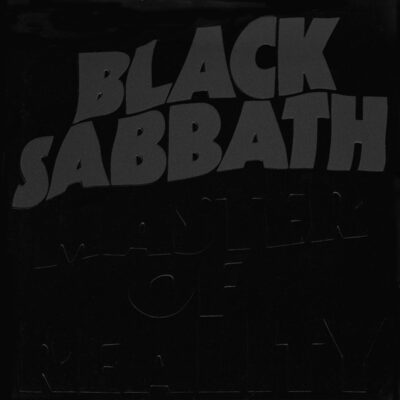 A1: SWEET LEAF (5:07); A2: AFTER FOREVER (5:29); A3: EMBRYO (0:28); A4: CHILDREN OF THE GRAVE (5:20).
B1: ORCHID (1:35); B2: LORD OF THIS WORLD (5:28); B3: SOLITUDE (6:16); B4: INTO THE VOID (5:05).
CATEGORY: HEAVY ROCK | DURATION: 34 MINUTES
Heavy rock at its heaviest. Master Of Reality repeats the formula presented previously on Paranoid but takes it to the maximal degree. Black Sabbath make it clear on this album that the riff is divine, distortion is divine, and those who worship before the distorted riff are the true children of the revolution, a revolution predicated on reclaiming the night. When the new testaments of doom metal, stoner rock and other aberrations were written in the 90s, Master Of Reality was the source code, the heavy rock album that crushes all others.
THIS BOOK IS DEDICATED TO THE MEMORY OF ROBERT YOUNG (1964-2014)
"ÆTERNUM VORTICE LACRIMARUM SOMNIAT"