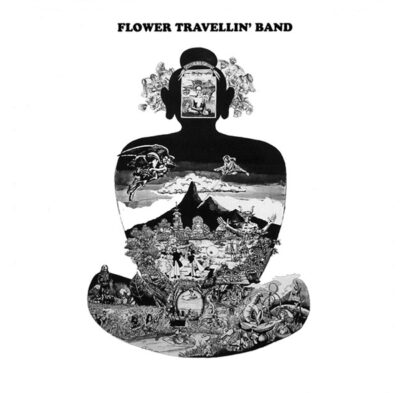 A1: SATORI PART 1 (5:22); A2: SATORI PART 2 (7:06); A3: SATORI PART 3 (10:38).
B1: SATORI PART 4 (11.01); B2: SATORI PART 5 (7:58).
CATEGORY: HEAVY ROCK | DURATION: 42 MINUTES
Heavy rock gets an extreme Japanese revisioning in Satori, a 5-part, 42-minute opus which commences with one of the most blood-curdling screams ever committed to vinyl. After that, Flower Travellin' Band explore a soundscape of the Seven Hells with the heaviest, most grinding guitar assault outside Black Sabbath, riven by repetitive Orientalist tropes and marked by Sabbath-like tempo changes. Satori is a trip into enlightenment through the demonic medium of amplified electric sound, with all the terrors, mysteries and ecstasies which that implies.
THIS BOOK IS DEDICATED TO THE MEMORY OF ROBERT YOUNG (1964-2014)
"ÆTERNUM VORTICE LACRIMARUM SOMNIAT"