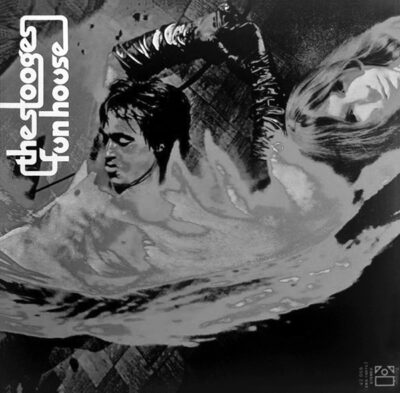 A1: DOWN ON THE STREET (3:42); A2: LOOSE (3:33); A3: T.V. EYE (4:17); A4: DIRT (7:00).
B1: 1970 (5:15); B2: FUN HOUSE (7:46); B3: L.A. BLUES (4:55).
CATEGORY: ÜBER-ROCK | DURATION: 36 MINUTES
The pure and perfect rock album – the only pure and perfect rock album – that towers above all others. Evolving the psychotic transgression of their first album into a feral expectoration of rock and roll's primal essence, Fun House is the carnal collision of beauty, ecstasy and death transmuted into liberating sound. No-one knows exactly how The Stooges made this music – not even them, seemingly – because it has never been equalled, and never will be. Fun House is the single greatest popular music album ever recorded.
THIS BOOK IS DEDICATED TO THE MEMORY OF ROBERT YOUNG (1964-2014)
"ÆTERNUM VORTICE LACRIMARUM SOMNIAT"