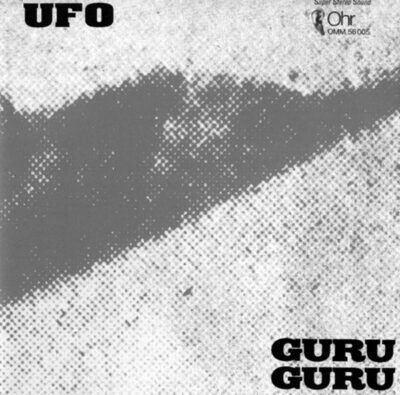 A1: STONE IN (5:42); A2: GIRL CALL (6:15); A3: NEXT TIME SEE YOU AT THE DALAI LHAMA (6:10).
B1: UFO (10:15); B2: DER LSD-MARSCH (8:25).
CATEGORY: ACID ROCK | DURATION: 37 MINUTES
One of two seminal space rock/acid rock albums which emerged from Germany in 1970 (the other being Amon Düül II's Yeti), UFO comprises five largely instrumental tracks which utilise a free jazz approach to psychedelia. Released by the revolutionary Ohr label, the music is dominated by surging, heavily distorted electric guitar and feedback noise, underpinned by percussive mayhem. A daring one-way trip to inner space, and the beginning of a 3 or 4-year period when a wave of new German bands would create some of the most original and ground-breaking music in the world.
THIS BOOK IS DEDICATED TO THE MEMORY OF ROBERT YOUNG (1964-2014)
"ÆTERNUM VORTICE LACRIMARUM SOMNIAT"