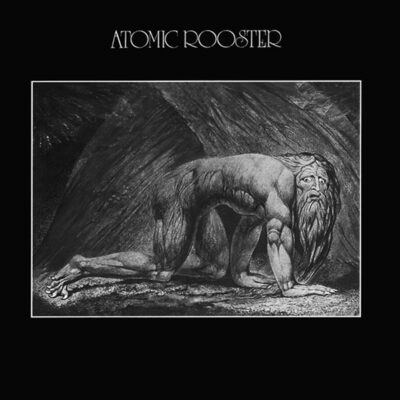 A1: DEATH WALKS BEHIND YOU (7:19); A2: VUG (4:58); A3: TOMORROW NIGHT (3:57); A4: 7 STREETS (6:40).
B1: SLEEPING FOR YEARS (5:25); B2: I CAN'T TAKE NO MORE (3:31); B3: NOBODY ELSE (4:57); B4: GERSHATZER (7:58).
CATEGORY: HEAVY ROCK | DURATION: 45 MINUTES
Combining heavy rock with progressive elements, Atomic Rooster were formed by organist Vincent Crane and drummer Carl Palmer in 1969. Death Walks Behind You, the band's second LP, is one of several British albums from 1970 which helped to expand the parameters of heavy rock whilst hinting at the metal to come. Palmer had already left by this point, teaming up with two others to make pseudo-classical junk. Atomic Rooster stuck largely to rock, with superior results even when at their most experimental – as in "Gershatzer", which comes complete with drum solo. Take Death Walks Behind You if you crave heavy rock on the edge of the prog abyss, seconds before negation.
THIS BOOK IS DEDICATED TO THE MEMORY OF ROBERT YOUNG (1964-2014)
"ÆTERNUM VORTICE LACRIMARUM SOMNIAT"