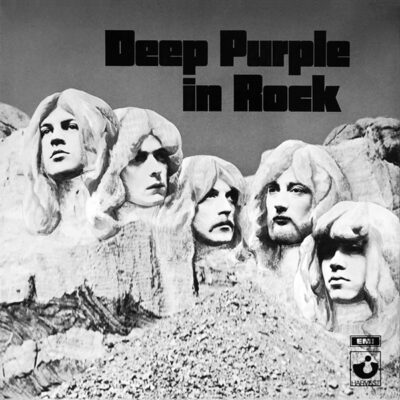 A1: SPEED KING (5:51); A2: BLOODSUCKER (4:08); A3: CHILD IN TIME (10:16).
B1: FLIGHT OF THE RAT (7:53); B2: INTO THE FIRE (3:39); B3: LIVING WRECK (4:30); B4: HARD LOVIN' MAN (7:10).
CATEGORY: HEAVY ROCK | DURATION: 43 MINUTES
Assembling the classic line-up – Gillan, Blackmore, Lord, Paice, Glover – for the first time, Deep Purple created In Rock, a raging aural assault whose unbridled power is matched only by its technical execution. The same sessions also produced "Black Night", one of the all-time great heavy rock singles. In a year of several massive British heavy rock milestones, In Rock stands shoulder-to-shoulder with the very best.
THIS BOOK IS DEDICATED TO THE MEMORY OF ROBERT YOUNG (1964-2014)
"ÆTERNUM VORTICE LACRIMARUM SOMNIAT"