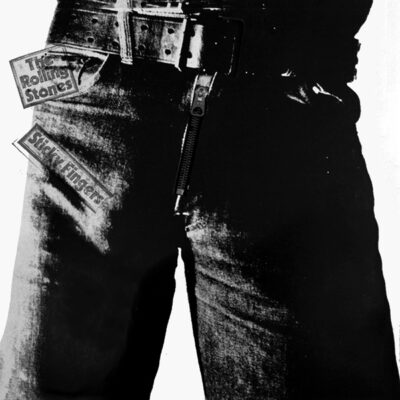 A1: BROWN SUGAR (3:49); A2: SWAY (3:51); A3: WILD HORSES (5:42); A4: CAN'T YOU HEAR ME KNOCKING (7:14); A5: YOU GOTTA MOVE (2:32).
B1: BITCH (3:35); B2: I GOT THE BLUES (3:52); B3: SISTER MORPHINE (5:30); B4: DEAD FLOWERS (4:02); B5: MOONLIGHT MILE (5:56).
CATEGORY: POP-ROCK | DURATION: 46 MINUTES
With release delayed until 1971 whilst the Stones extricated themselves from Decca (including delivering the unreleasable single "Cocksucker Blues") and set up their own record label, Sticky Fingers continued the band's unstoppable creative ascent. The integration of new guitarist Mick Taylor only made them better; from swaggering rockers to devastating ballads, Sticky Fingers is the complete rock and roll album from first second to last.
THIS BOOK IS DEDICATED TO THE MEMORY OF ROBERT YOUNG (1964-2014)
"ÆTERNUM VORTICE LACRIMARUM SOMNIAT"