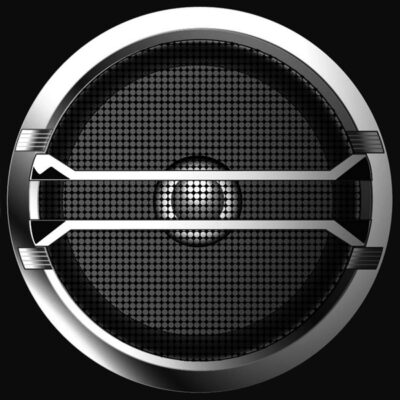 A1: OSCILLATIONS (2:48); A2: VELVET CAVE (3:28); A3: DUST (3:42).
B1: WATER (4:18); B2: YOU'RE NOT FOOLIN' ME (6:01); B3: A POX ON YOU (5:10).
CATEGORY: ELECTRO-ROCK | DURATION: 26 MINUTES
The first electronic pop-rock band of note, Silver Apples was a New York duo masterminded by Simeon, who constructed a huge machine synthesizer in his own image. Not really able to write tunes, Silver Apples instead produced a visionary new music which combined metronomic drumming, simple repeated vocal refrains and, most importantly, walls of oscillating electronic noise. Oscillations is a compilation of six tracks by Silver Apples, taken from their two albums Silver Apples (1968) and Contact (1969); it includes "Dust" (A3), a rare variation from formula that creates an atmospheric evocation of spiritual desolation. On the remaining tracks, Silver Apples create pulsing and unrelenting repetitions which foreshadow the music devised by fellow New York duo Suicide – who took it further by remaining completely electronic – just a few years later.
THIS BOOK IS DEDICATED TO THE MEMORY OF ROBERT YOUNG (1964-2014)
"ÆTERNUM VORTICE LACRIMARUM SOMNIAT"