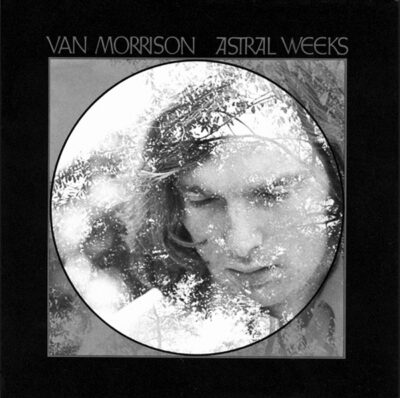 A1: ASTRAL WEEKS (7:00); A2: BESIDE YOU (5:10); A3: SWEET THING (4:10); A4: CYPRUS AVENUE (6:50).
B1: YOUNG LOVERS DO (3:10); B2: MADAME GEORGE (9:25); B3: BALLERINA (7:00); B4: SLIM SLOW SLIDER (3:20).
CATEGORY: CELTIC SOUL | DURATION: 46 MINUTES
Extricated from Bang Records, Morrison applied the same scorched earth policy to his music, moving into a new realm of acoustic instrumentation and using jazz musicians to create lush sonic backdrops to his increasingly mystic proclamations. The result, unlike anything heard previously in popular music, was Astral Weeks – a seminal album which defines a vision unique to this artist.
THIS BOOK IS DEDICATED TO THE MEMORY OF ROBERT YOUNG (1964-2014)
"ÆTERNUM VORTICE LACRIMARUM SOMNIAT"