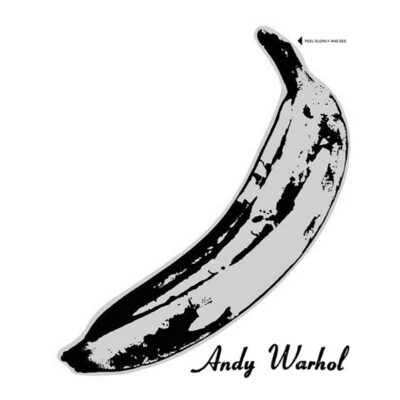 THE VELVET UNDERGROUND AND NICO
A1: SUNDAY MORNING (2:53); A2: I'M WAITING FOR THE MAN (4:37); A3: FEMME FATALE (2:35); A4: VENUS IN FURS (5:07); A5: RUN RUN RUN (4:18); A6: ALL TOMORROW'S PARTIES (5:55)
B1: HEROIN (7:05); B2: THERE SHE GOES AGAIN (2:30); B3: I'LL BE YOUR MIRROR (2:01); B4: THE BLACK ANGEL'S DEATH SONG (3:10); B5: EUROPEAN SON (7:40).
CATEGORY: POP-ROCK | DURATION: 48 MINUTES
Visually, musically, aesthetically, culturally, The Velvet Underground are one of the most seminal and influential rock and roll bands of all time. Formed by guitarist Lou Reed and classical musician John Cale in 1965 and named after a sexological paperback, The Velvet Underground rose to prominence under the auspices of pop artist Andy Warhol, joining his Exploding Plastic Inevitable multi-media roadshow. Warhol actioned the addition of singer Nico, a German actress/model, for the recording of the band's first album in 1966. The Velvet Underground And Nico was unlike anything heard before; Nico's ascetic delivery on beautiful pop tunes like "Sunday Morning" and "I'll Be Your Mirror" was juxtaposed by the some of the most jolting rock music yet recorded, tracks built on viola drone and guitar distortion and with lyrics which shockingly celebrated themes of drug addiction, sado-masochism, prostitution and other taboo urban vices, a projection of New York's subterranean scene which violently clashed with most music emerging from California.
THIS BOOK IS DEDICATED TO THE MEMORY OF ROBERT YOUNG (1964-2014)
"ÆTERNUM VORTICE LACRIMARUM SOMNIAT"