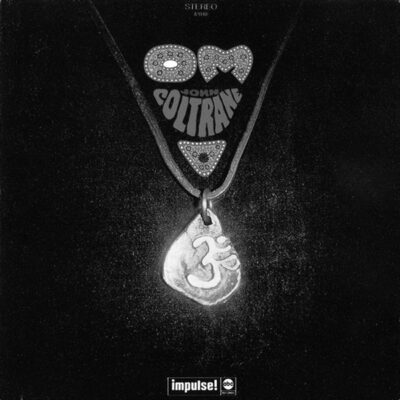 A1: OM, PART 1 (15:02).
B1: OM, PART 2 (13:58).
CATEGORY: FREE JAZZ | DURATION: 29 MINUTES
Released in 1967 but recorded in October 1965, Om is John Coltrane's fusion of spiritual music (as featured in his famous A Love Supreme of 1964), free jazz and even a hint of psychedelia. Pharoah Sanders plays second saxophone. Although many rate Ascension (recorded a few months earlier) as Coltrane's free jazz pinnacle, Om actually surpasses it in sonic violence, enigma and intensity. Pitched almost as an occult ritual, Om is the music's ultimate invocation of cosmic chaos, an entropic exorcism of the body and soul's inner temples.
THIS BOOK IS DEDICATED TO THE MEMORY OF ROBERT YOUNG (1964-2014)
"ÆTERNUM VORTICE LACRIMARUM SOMNIAT"