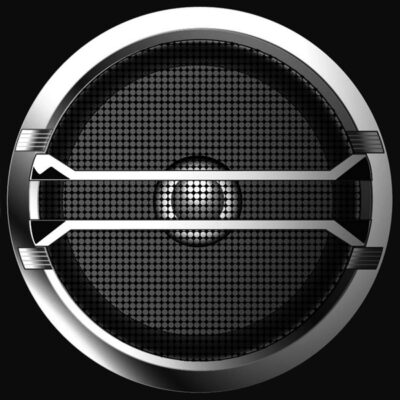 A1: THE WIZARD (7:23); A2: SPIRITS (6:49).
B1: HOLY SPIRIT (8:31); B2: VIBRATIONS (5:00).
CATEGORY: FREE JAZZ | DURATION: 28 MINUTES
1964 was a pivotal year for tenor saxophonist Albert Ayler, who recorded several albums of free jazz during its twelve months, beginning with Spirits which highlighted his preoccupation with both the holy and the ghostly. The music on Spirits was refined on two further studio albums, Spiritual Unity (the first jazz release from label ESP-Disk) and Ghosts, the latter recorded in Copenhagen as a quartet with Don Cherry. Ayler was backed on all these sessions by drummer Sonny Murray, whose free-form percussive cascades are the basis over which Ayler – clearly obsessed by funeral marches – blows admonitions of the shadow of death and the realm beyond. Holy Ghosts is a compilation which collects four of these 1964 recordings, drawing on two of the above albums – A1 and A2 from Spiritual Unity, B2 and B3 from Ghosts – through which Ayler's version of free jazz is revealed as a kind of sonic motion capture of the spirit divorcing its carnal shell in a blaze of sacred illumination. Albert Ayler kept his own date with death just six years later, his corpse found floating, mysteriously, in New York's East River.
THIS BOOK IS DEDICATED TO THE MEMORY OF ROBERT YOUNG (1964-2014)
"ÆTERNUM VORTICE LACRIMARUM SOMNIAT"