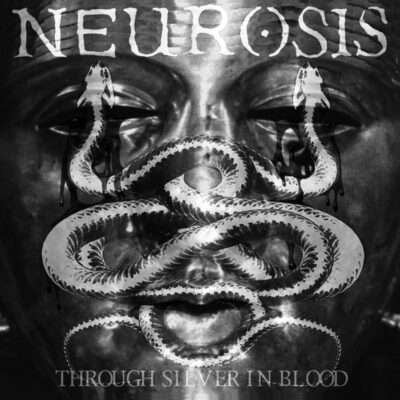 A1: THROUGH SILVER IN BLOOD (12:12); A2: REHUMANIZE (1:46); A3: EYE (5:18).
B1: PURIFY (12:18); B2: LOCUST STAR (5:49).
C1: STRENGTH OF FATES (9:44); C2: BECOME THE OCEAN (1:27).
D1: AEON (11:44); D2: ENCLOSURE IN FLAME (10:20).
CATEGORY: HARDCORE ROCK | DURATION: 71 MINUTES
An epic double-vinyl opus of monumental tribal hardcore from Neurosis, mostly slowed down to a repetitive surge, which manages to sustain its duration through continuous sonic mutation. Layers of electronic noise, effects, samples and ritualistic percussion complement the metal-heavy guitar throb of Through Silver In Blood, producing an experience that finally overwhelms with the voracity of a droning insectile plague.
THIS BOOK IS DEDICATED TO THE MEMORY OF ROBERT YOUNG (1964-2014)
"ÆTERNUM VORTICE LACRIMARUM SOMNIAT"