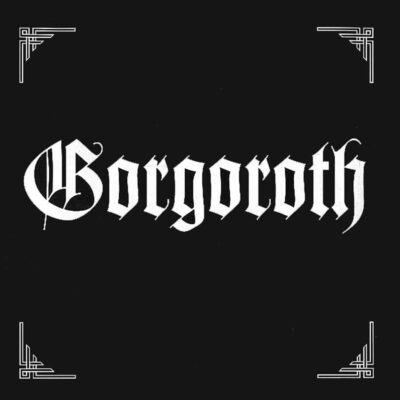 A1: BEGRAVELSESNATT (2:33); A2: CRUSHING THE SCEPTER
(REGAINING A LOST DOMINION) (3:22); A3: RITUAL (3:51); A4:
DRÖMMER OM DÖD (3:44).
B1: KATHARINAS BORTGANG (4:03); B2: HULDRELOKK (1:52); B3: (UNDER) THE PAGAN MEGALITH (3:53); B4: MAANESKYGGENS SLAVE (5:53).
CATEGORY: BLACK METAL | DURATION: 30 MINUTES
Recorded just moments before black metal turned into the new prog-rock for goths, Gorgoroth's debut album Pentagram is often cited as the beginning of Norwegian black metal's secondary phase but might be better viewed as the cult's valedictory coda, a last corpse-twitch of the pure strain. Pentagram is a
30-minute blizzard of coruscating penetrative riffs and brain-shredding melotonic hooks with an extreme vocal style recalling the shrill, hissing malediction of a burning warlock, proving that Gorgoroth began as authentic practitioners of the lightless mayhem even as the barbarian copycat hordes sought to usurp it.
THIS BOOK IS DEDICATED TO THE MEMORY OF ROBERT YOUNG (1964-2014)
"ÆTERNUM VORTICE LACRIMARUM SOMNIAT"