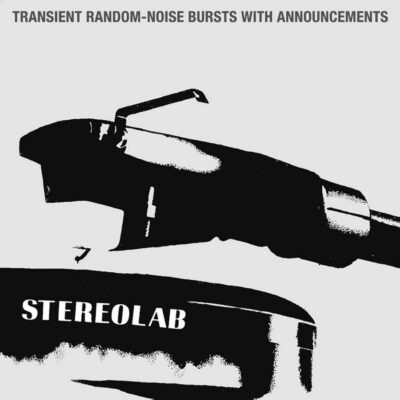 TRANSIENT RANDOM-NOISE OUTBURSTS WITH ANNOUNCEMENTS
A1: TONE BURST (5:33); A2: OUR TRINITONE BLAST (3:46); A3: PACK YR ROMANTIC MIND (5:04).
B1: I'M GOING OUT OF MY WAY (3:25); B2: GOLDEN BALL (6:50); B3: PAUSE (5:19).
C1: JENNY ONDIOLINE (18:06).
D1: ANALOGUE ROCK (4:10); D2: CREST (6:03); D3: LOCK-GROOVE LULLABY (3:36).
CATEGORY: POP-ROCK | DURATION: 63 MINUTES
As 20th century popular music entered its terminal stage – the age of recycling – Stereolab was the perfect project. Transient Random-Noise Outbursts With Announcements is a double-album which brilliantly uses names, images, words and music from the past in a glossy new synthetic pop-rock; even the song lyrics are recycled Marxist manifestos. After this Stereolab veered away from rock, leaving Transient Random-Noise Outbursts With Announcements as their definitive evocation of the pop-cultural and pop-musical history that matters.
THIS BOOK IS DEDICATED TO THE MEMORY OF ROBERT YOUNG (1964-2014)
"ÆTERNUM VORTICE LACRIMARUM SOMNIAT"