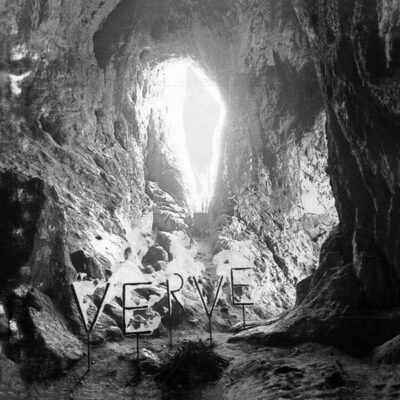 A1: STAR SAIL (3:59); A2: SLIDE AWAY (4:03); A3: ALREADY THERE (5:39); A4: BEAUTIFUL MIND (5:28); A5: THE SUN, THE SEA (5:16).
B1: VIRTUAL WORLD (6:21); B2: MAKE IT 'TIL MONDAY (3:05); B3: BLUE (3:25); B4: BUTTERFLY (6:39); B5: SEE YOU IN THE NEXT ONE (HAVE A GOOD TIME) (3:08).
CATEGORY: POP-ROCK | DURATION: 47 MINUTES
Verve were the first English band of note since the Bunnymen to cultivate their own brand of northern psychedelia, though more likely fuelled by ecstasy than acid. Verve's first album A Storm In Heaven captures a delirious moment conveyed by oneiric soundscapes, the invocation of shimmering celestial phantoms from the ashes of a deathstar. After this Verve changed their name to The Verve, a symbolic rebirth which saw them turn their focus to the pop charts.
THIS BOOK IS DEDICATED TO THE MEMORY OF ROBERT YOUNG (1964-2014)
"ÆTERNUM VORTICE LACRIMARUM SOMNIAT"