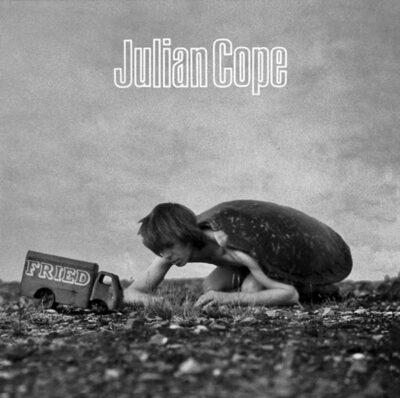 A1: REYNARD THE FOX (6:14); A2: BILL DRUMMOND SAID (2:28); A3: LAUGHING BOY (5:47); A4: ME SINGING (3:33); A5: SUNSPOTS (5:14).
B1: THE BLOODY ASSIZES (3:17); B2: SEARCH PARTY (3:56); B3: O KING OF CHAOS (2:36); B4: HOLY LOVE (3:21); B5: TORPEDO (4:01).
CATEGORY: POP-ROCK | DURATION: 41 MINUTES
The second album from Cope, once vocalist with pop group The Teardrop Explodes, Fried remains a high point from the last days of English pop-rock. As a singular voice amidst a scene dominated by group culture, Cope engenders an ambience of fractured reality, from the album's famous cover image inwards, that elevates Fried to the level of enduring artistic statement.
THIS BOOK IS DEDICATED TO THE MEMORY OF ROBERT YOUNG (1964-2014)
"ÆTERNUM VORTICE LACRIMARUM SOMNIAT"