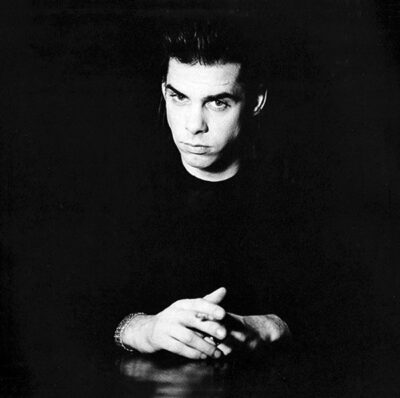 NICK CAVE & THE BAD SEEDS
A1: TUPELO (7:14); A2: SAY GOODBYE TO THE LITTLE GIRL TREE (5:09); A3: TRAIN LONG-SUFFERING (3:48); A4: BLACK CROW KING (5:03).
B1: KNOCKIN' ON JOE (7:37); B2: WANTED MAN (5:27); B3: BLIND LEMON JEFFERSON (6:08).
CATEGORY: GOTH-BLUES | DURATION: 41 MINUTES
Formed by Birthday Party members Nick Cave and Mick Harvey with Einstürzende Neubauten guitarist Blixa Bargeld and once-Magazine bass player Barry Adamson, The Bad Seeds began with the album From Her To Eternity in 1983, a transitional work at times sounding like a spoken word record with musical backing. On The Firstborn Is Dead the group found its perfect sound, a kind of skeletal, southern gothic noise-blues where words and music were in brilliant balance. After this Cave became more and more the band's focal point, while their music became a long slow descent towards the mainstream.
THIS BOOK IS DEDICATED TO THE MEMORY OF ROBERT YOUNG (1964-2014)
"ÆTERNUM VORTICE LACRIMARUM SOMNIAT"